Features
Explore the Seki Knife Festival & Mino Paper Lantern Night Walk

Go on a Nagara River Ukai Boat ride - Ancient night time fishing by cormorant Master

Attend the Takayam Autumn Festival & Shirakawa Village, a World Heritage Site

Half day in Toyama. Enjoy the seafood from Japanese ocean both lunch and dinner!

Learn about and taste the amazing local foods in Mino & Hida Regions

Visit several nationally-acclaimed Mino Pottery Barnes & Museums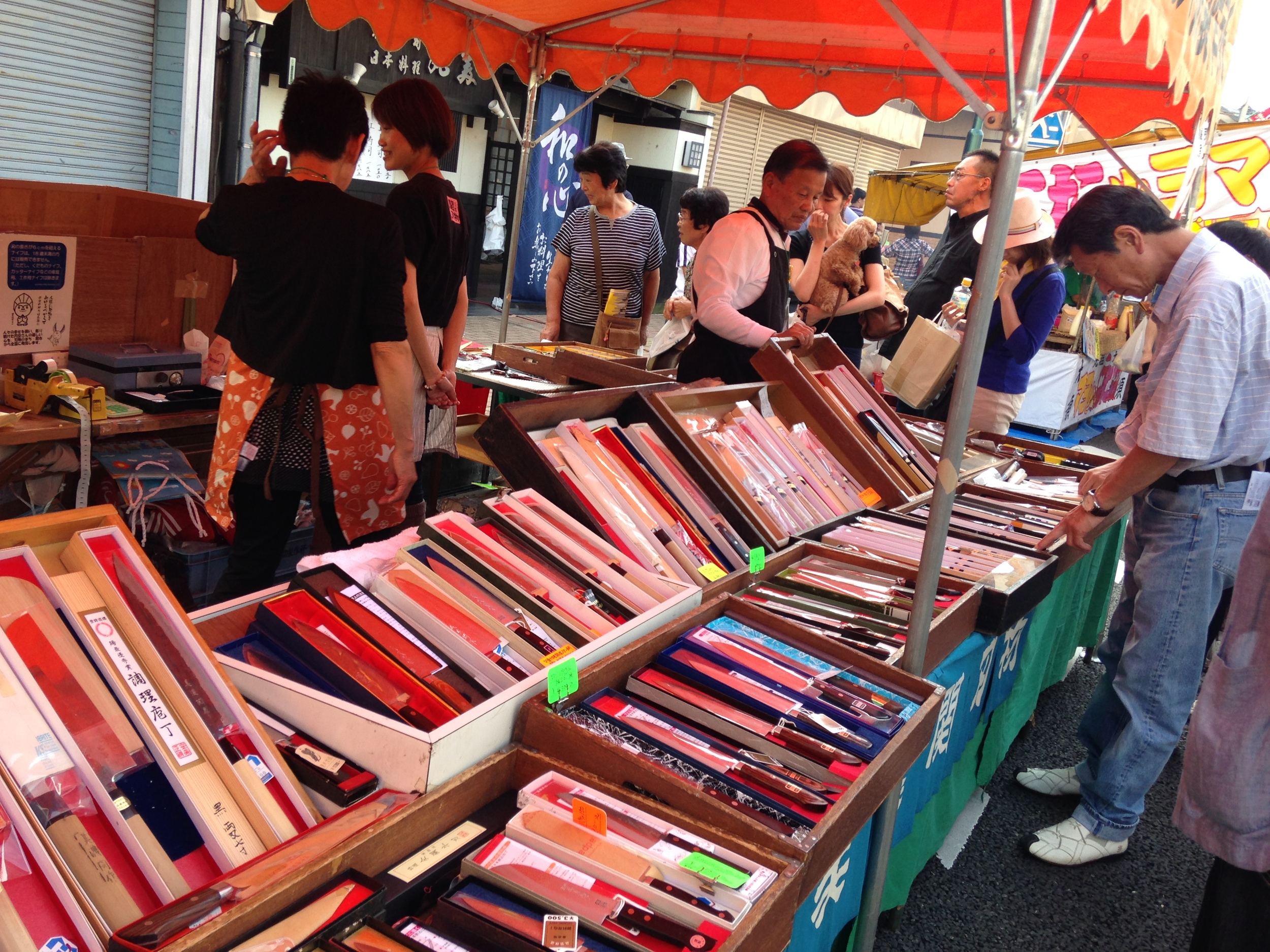 Day 1: Friday 10/11/2019 (Nagoya-Seki)
We'll meet at the designated meeting point in Nagoya Station. After a refreshing soba lunch, Yoko will take you to the local markets where you'll be introduced to regional and seasonal produce. We'll then prepare a few light appetizer dishes accompanied by some bottles of sake to bring for the Ukai boat ride (about an hour). Dinner will take place at Iwasa where you'll enjoy the locally renowned Ayu fish course at the cormorant birds' fishing master's house. (Check out Hana & Seungbae's blog where they share what their experience was like in 2015. Please find out more here!)
Day 2: Saturday 10/12/2019 (Seki & Mino)
The very first day of the Knife festival. We'll start the day by eating at the local cafe, where we can have breakfast for the price of a coffee. After breakfast, enjoy some free time and explore the center of the city where more than 20 knife makers work at the markets and a number of knife-related performances and exhibitions take place. At night, we'll take a train to Mino City (20-minutes) for a paper lantern light festival. (Read more on Hana & Seungbae's blog)
Day 3: Sunday 10/13/2019 (Tajimi, Inuyama & Gifu)
Explore the Mino Pottery Barns & Festival: Mino yaki is the most widely used dishware in Japan. Thousands of years of history created the vast and profound community of manufacturers and supporting pottery and ceramic artists. We'll follow up with a visit to Inuyama Castle, the oldest existing wooden structure of its kind, and a Kaiseki Dinner in Gifu City. (Find out more on Hana & Seungbae's blog post)
Day 4: Monday 10/08/2019 (Shirakawago & Toyama)
We'll take two days trip to Hida region by taking the highway up to North to the Japanese folklore village, Shirakawago, in the morning. This world heritage site is a small community where neighbors help each other to change their naturally-made roofs every 30 to 40 years. We'll take a pleasant walk from one side of the village to the top of the hill where we can look over the entire village. (Blog-Shirakawago,Takayama) Then we'll drive further to get the city of Toyama by noon. Toyama is known for having one of the best seaports for the fishery. It's our seafood feast day! After the dinner, we'll head back to Gifu and stay over at the hotel near JR Takayama station.
Day 5: Tuesday 10/14/2019 (Takayama)
We woke up in Takayama on the first day of Fall Festival. Let's start walking old town while it's still quiet. We will have a whole day to enjoy the city and the festival. There are lots to see, and lots of street vendors will entice you. Enjoy your day till we're heading back to Seki.
Day 6: Wednesday 10/15/2019 (Seki)
After breakfast, we'll help you depart for your next destination. We can arrange for your suitcase or boxes of souvenir to be directly delivered to the Airport.